User interfaces and developer tools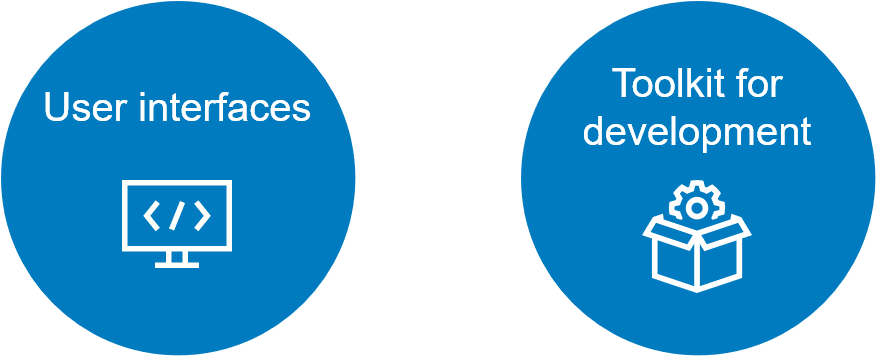 User Interfaces
Bosch IoT Suite Console - Easy to start Web UI, with efficient help through service-overarching use cases.

Access to all UI features, documentation & APIs

Guided tour & intro video

Interactive product picture at the home page

Strong user guidance for efficient work

Advanced edit options for power users

Native UI features

Provisioning wizard

Managing device credentials, their digital twins and policies

Sending messages and viewing live feature updates

Bosch IoT Things Console

Namespace management


Connections / Integrations management including payload mapping

Bosch IoT Manager Console

Allows operators to monitor and manage their connected devices, as well as to schedule and track mass management operations and rules.

Bosch IoT Rollouts Console

Allows operators to send software updates to connected devices, as well as to schedule complex rollout campaigns, as part of large-scale IoT scenarios.

Toolkit for development
Rich UIs, APIs and SDKs
Java API documentation


Enables remote usage from third-party applications via gRPC.

REST-like HTTP API documentation


Interactive usage behaves like a prototype.

The API docs work directly on the endpoints for your service subscription.

Trying it out will create effective changes.

Open source foundation - based on and powered by open source projects developed in the Eclipse IoT ecosystem and other communities. This leads to the highest possible avoidance of vendor lock-in and provides benefits gained through IoT community-driven software.

Eclipse Hono = open source base for Hub

Eclipse Ditto = open source base for Things

Eclipse Vorto = open source base for device abstraction modeling

supports to describe, share, and integrate information models of physical devices.

Eclipse hawkBit = open source base for IoT Rollouts

Basic authentication - Support of simple device authentication mechanisms to easy your development, test, and pre-production stages.

Edge Services SDK - extend, customize, test and profile your Edge Services runtime configuration using Edge Services Eclipse-based tooling available for common development environments.